Barcelona's Argentine striker Sergio Aguero has announced the sad news. He retired at the age of 33 after suffering a heart-related health issue.
Sergio Aguero announces retirement from professional football closing with FC Barcelona. ​​Despite having just joined the team for only 6 months as a result of cardiac arrhythmias. This happened in the 1-1 draw with Alaves on October 30.
The former Manchester City striker has only play five games for Barcelona. Because of an injury in pre-season. And coming on the field against Alaves changed Aguero's life forever. When he suffer a chest pain and feeling unwell. Until being replace from the field and taken to the hospital immediately.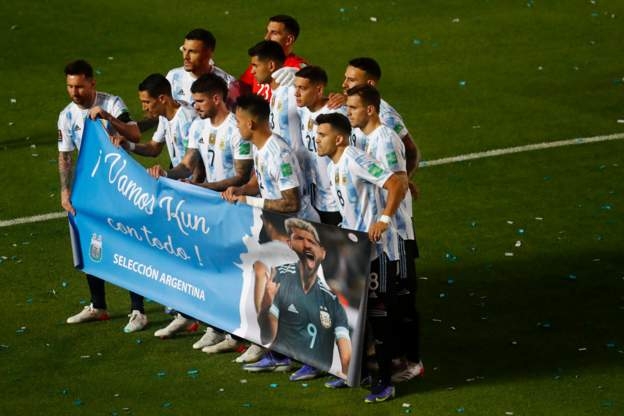 Argentina national team striker undergo a heart examination. It will take 90 days for your doctor to assess your symptoms and diagnosed with arrhythmia or an irregular heartbeat. Aguero had to decide on the advice of his doctor. That is turning your back on the football game.
Aguero end his Barcelona career with five games. Scoring one goal following his previous retirement from Manchester City as a club legend. All time record holder with 260 goals in 390 games over 10 years at the Etihad Stadium.
Sergio Aguero said a heart problem means he is no longer able to continue playing football.
In an emotional press conference, he said it was "a very difficult moment" but that he took the decision for his health.
"I will leave with my head held high. I don't know what awaits me in the next part of my life, but I know I have people who love me."